Date Published: 24/02/2021
ARCHIVED

- Aracena Castle in Huelva increases tourism attraction of its medieval castle

The castle is included within the "Banda Gallega" castle route, which visits 16 castles in Huelva and in the Portuguese Algarve area
Huelva provincial council is using European development funds to carry out improvements to the medieval fortress in Aracena, aiming to improve the experience for visitors and attract more tourists.

Work has begun at the Andalusian Castle of Aracena (Huelva) to adapt and incorporate the latest archaeological remains revealed during recent excavations to the historical site for tourists to visit. Once the latest collection of materials has been classified it will be placed within the castle enclosure to display it to the public as part of an ongoing project to make the castle a cultural and heritage benchmark, together with the 'Gruta de las Maravillas' cave.

In recent years, activities at the walled fortress have been focused on restoration and work to guarantee its conservation and accessibility and to boost its tourist, cultural and heritage attraction. The castle has also been included in the cross-border tourist route known as the "Banda Gallega", linking 16 castles in Huelva and the Portuguese Algarve area to create a castles itinerary for tourists.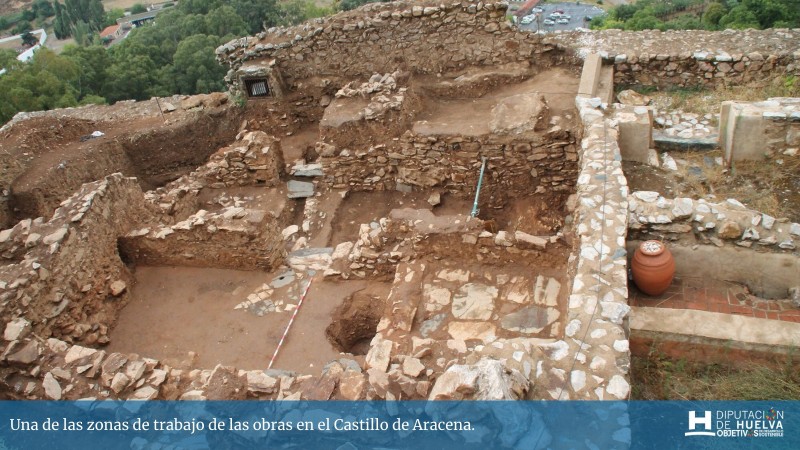 The latest project will be concentrating on the 'Casa IV', an Islamic building from the Almohad period (late 12th and early 13th centuries) which dates back to before the existing castle structure was built and covers an estimated 140 m2.

It was common for mediaeval castles to be constructed on top of fortifications built during the period in which much of modern-day Spain was occupied by Moorish forces from northern Africa, a period which lasted around 500 years in much of southern and western Spain and concluded in the 13th century when the Reconquist was completed everywhere except part of the modern-day Andalucía Region, focused around Granada.
During excavations, the following areas have been revealed: an entrance hall, an inner patio with a pool to collect and store rainwater and an area believed to have been used as bedrooms. There is also a space connecting to the patio that would have been the kitchen area.

Current tasks involve cleaning, digging out and removal of non-original construction elements and other clearing work or preventive measures.

Further activities aim to fully excavate a medieval-Christian structure discovered in 2018 and carry out preventive conservation tasks to allow the area to receive visits, and work on other medieval-Christian structures from the 14th and 15th centuries where cleaning and preventive conservation tasks will also be carried out.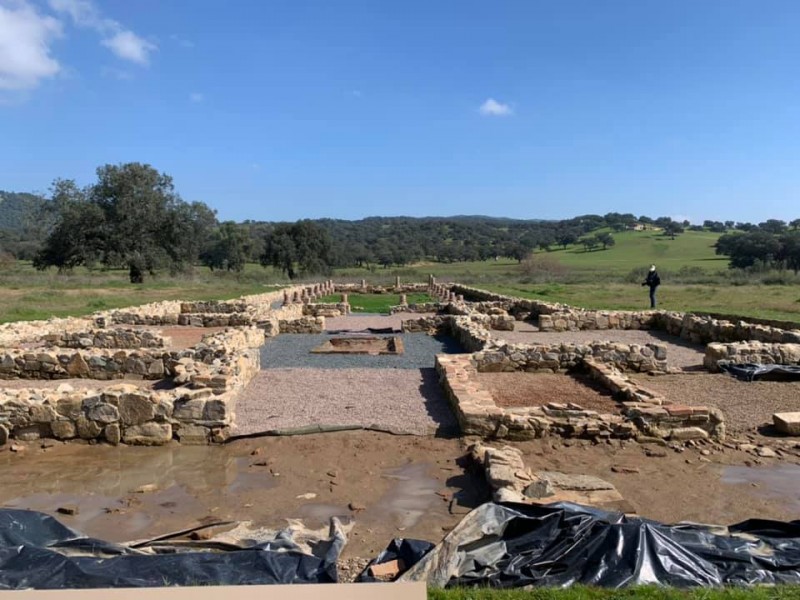 Fortours is creating historical castle routes
The work at Aracena Castle is financed by the Fortours project, which receives funding from the FEDER European Regional Development Funds. The project's main goal is to promote and enhance the heritage linked to the defensive fortifications on the border between Spain and Portugal, specifically in the area of Alentejo, Algarve and western Andalusia, creating routes which will attract tourists to visit a series of locations, based on their fortifications.


Contact Murcia Today: Editorial 966 260 896 / Office 968 018 268