Date Published: 04/11/2022
ARCHIVED

- Costa del Sol flights: Consult all the places you can fly to from Malaga airport this winter 2022-23
ARCHIVED ARTICLE
-
This winter may just be the best time to book a flight to the Costa del Sol from any of these destinations...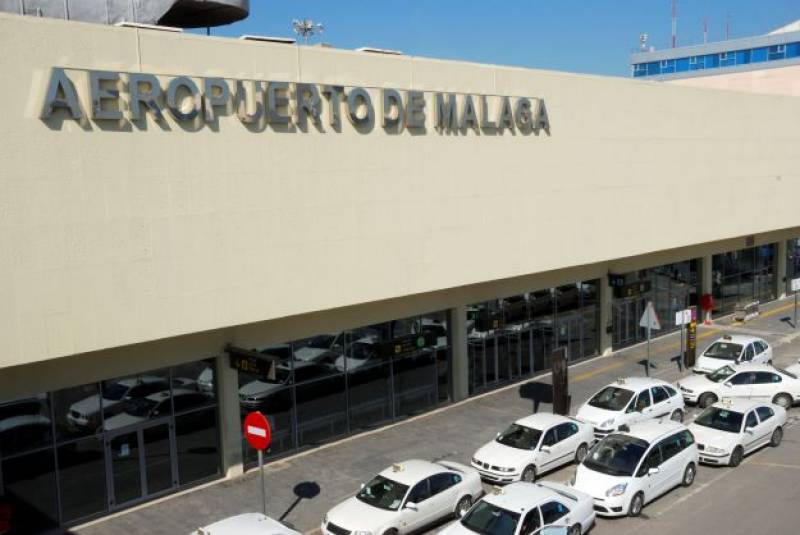 Between October 30, 2022, and March 25, 2023, you can get great deals of cut price flights to and from Malaga aiport, with direct connections to such destinations as Canada, Morrocco, Germany, Norway, Sweden, Ireland and the UK, as well as many other airports in Spain.
There are direct flights between Malaga and 19 UK airports, including Birmingham, Bournemoth, Bristol, Belfast, East Midlands Airport, Leeds, Liverpool, London Heathrow, London Gatwick, London city, London Luton, London Stansted, Manchester, Newcastle, Edinburgh, Glasgow, Glasgow Prestwick, Cardiff and Jersey.
There are also 4 direct flight connections between Malaga and Ireland, namely with Cork, Dublin, Knock and Shannon.
Here are all the places you can fly to from Malaga airport this winter 2022/23:
No.
Airport
Country
Air carrier(s)
1
A Coruña (LCG)
Spain
2
Aalborg (AAL)
Denmark
3
Aarhus Tirstrup (AAR)
Denmark
4
Antwerp Deurne (ANR)
Belgium
5
Amsterdam Schiphol (AMS)
Netherlands
Ryanair
easyJet
Vueling
6
Asturias (OVD)
Spain
Volotea
7
Baden Baden-Karlsruhe (FKB)
Germany
8
Barcelona-El Prat Josep Tarradellas (BCN)
Spain
Vueling
9
Basel Mulhouse (BSL)
Switzerland
easyJet
10
Belfast (BFS)
Northern Ireland
Jet2
11
Bergen Flesland (BGO)
Norway
12
Berlin-Branderburg Willy Brandt (BER)
Germany
easyJet
Ryanair
13
Bilbao (BIO)
Spain
Vueling
14
Billund (BLL)
Denmark
easyJet
Ryanair
Jet2
15
Birmingham International (BHX)
England
16
Bologna (BLQ)
Italy
17
Bournemouth (BOH)
England
18
Bristol (BRS)
England
easyJet
Ryanair
19
Brussels (BRU)
Belgium
TUI Fly
Ryanair
Brussels Airlines
20
Brussels Charleroi (CRL)
Belgium
TUI Fly
21
Bucharest (OTP)
Romania
22
Budapest (BUD)
Hungary
Ryanair
23
Bordeaux (BOD)
France
Volotea
24
Cardiff (CWL)
Wales
TUI
25
Casablanca Mohamed V (CMN)
Morrocco
Air Nostrum
Royal Air Maroc
26
Ceuta (JCU)
Spain
27
Cluj Napoca / Someseni (CLJ)
Romania
28
Cologne / Bonn (CGN)
Germany
Ryanair
29
Copenhagen (CPH)
Denmark
Vueling
Norwegian Air
Ryanair
30
Cork (ORK)
Ireland
Ryanair
31
Krakow (KRK)
Poland
32
Dublin (DUB)
Ireland
Aer Lingus
33
Dusseldorf (DUS)
Germany
TUI Fly
Eurowings
34
Dusseldorf Weeze (NRN)
Germany
35
East Midlands (EMA)
England
Jet2
TUI
36
Edinburgh (EDI)
Scotland
Jet2
Ryanair
37
Eindhoven (EIN)
Netherlands
Ryanair
38
Istanbul (IST)
Turkey
39
Stockholm Arlanda (ARN)
Sweden
Scandinavian Airlines
Norwegian Air
Ryanair
40
Fez Sais (FEZ)
Morrocco
41
Frankfurt (FRA)
Germany
Lufthansa
Condor Flugdienst
42
Frankfurt Hahn (HHN)
Germany
43
Geneva (GVA)
Switzerland
easyJet
44
Glasgow (GLA)
Scotland
TUI
Ryanair
Jet2
45
Glasgow Prestwick (PIK)
Scotland
46
Gothenburg (GOT)
Sweden
Scandinavian Air
Norwegian Air
47
Gran Canaria (LPA)
Spain
Ryanair
48
Hamburg (HAM)
Germany
Ryanair
49
Helsinki (HEL)
Finland
Finnair
50
Ibiza (IBZ)
Spain
51
Jersey (JER)
UK
52
Kaunas (KUN)
Lithuania
53
Knock - Ireland West (NOC)
Ireland
54
Lanzarote César Manrique (ACE)
Spain
Vueling
55
Leeds Bradford (LBA)
England
Jet2
56
Lieja Bierset (LGG)
Belgium
57
Lisbon (LIS)
Portugal
Ryanair
58
Liverpool (LPL)
England
Ryanair
59
London Heathrow (LHR)
England
60
London Gatwick (LGW)
England
easyJet
TUI
British Airways
61
London City Airport (LCY)
England
62
London Luton (LTN)
England
easyJet
WizzAir
63
London Stansted (STN)
England
Ryanair
64
Luxembourg (LUX)
Luxembourg
65
Luxor (LXR)
Egypt
66
Lyon (LYS)
France
Vueling
67
Madrid-Barajas Adolfo Suárez (MAD)
Spain
Air Europa
Iberia Express
68
Manchester (MAN)
England
TUI
easyJet
Ryanair
69
Marrakesh (RAK)
Morrocco
Vueling
70
Marseille (MRS)
France
71
Melilla (MLN)
Spain
72
Memmingen (FMM)
Germany
73
Menorca (MAH)
Spain
74
Milan Malpensa (MXP)
Italy
Ryanair
75
Milan Bergamo (BGY)
Italy
76
Montreal P.E. Trudeau (YUL)
Canada
77
Munich (MUC)
Germany
TUI
78
Nantes-Atlantique (NTE)
France
Volotea
79
Naples (NAP)
Italy
80
Newcastle (NCL)
England
Ryanair
TUI
81
Nuremberg (NUE)
Germany
82
Porto (OPO)
Portugal
83
Oslo Gardermoen (OSL)
Norway
Flyr
Scandinavian Air
84
Oslo Sandefjord (TRF)
Norway
Norwegian Air
85
Ostend-Bruges (OST)
Belgium
86
Palma De Mallorca (PMI)
Spain
Vueling
Air Europa
87
Paris Beauvais-Tille (BVA)
France
88
Paris Charles De Gaulle (CDG)
France
easyJet
Smartwings Hungary
89
Paris Orly (ORY)
France
Transavia
90
Pisa Galileo Galilei (PSA)
Italy
91
Prague (PRG)
Czech Republic
Eurowings
92
Rabat Sale (RBA)
Morrocco
93
Riga (RIX)
Latvia
Air Baltic
94
Rome Fiumicino (FCO)
Italy
Vueling
95
Rotterdam (RTM)
Netherlands
96
Santander-Seve Ballesteros (SDR)
Spain
97
Santiago-Rosalía De Castro (SCQ)
Spain
Vueling
98
Shannon (SNN)
Ireland
99
Sofia (SOF)
Bulgaria
WizzAir Hungary
Bulgaria Air
100
Stuttgart (STR)
Germany
101
Tampere (TMP)
Finland
102
Tangiers (TNG)
Morrocco
Air Nostrum
103
Tenerife Norte-C. La Laguna (TFN)
Spain
104
Tenerife Sur (TFS)
Spain
105
Tetuan (TTU)
Morrocco
Air Nostrum
106
Toulouse (TLS)
France
107
Treviso S. Angelo (MIL)
Italy
108
Turin (TRN)
Italy
109
Valencia (VLC)
France
Air Nostrum
110
Warsaw (WAW)
Poland
Lot Polish
111
Warsaw Modlin (WMI)
Poland
112
Venice Marco Polo (VCE)
Italy
113
Vienna (VIE)
Austria
Austrian Airline
Ryanair
114
Vilnius (VNO)
Lithuania
115
Vitoria (VIT)
Spain
116
Wroclaw (WRO)
Poland
117
Zagreb (ZAG)
Croatia
118
Zurich (ZRH)
Switzerland
SwissAir
You may also like: Discover these 5 stunning must-see inland destinations off the beaten path in Andalusia
OR
Read some of our recent bulletins:
25% Discount Special Offer subscription:

36.95€ for 48 Editor's Weekly News Roundup bulletins!


Please CLICK THE BUTTON to subscribe.
(List price 3 months 12 Bulletins)
Read more stories from around Spain:
article_detail
Contact Murcia Today: Editorial 966 260 896 / Office 968 018 268