Date Published: 28/10/2021
How much does it cost to install solar panels in Spain?
Companies that install solar panels in Spain charge upwards of 2,000 euros per kW, depending on the size of the property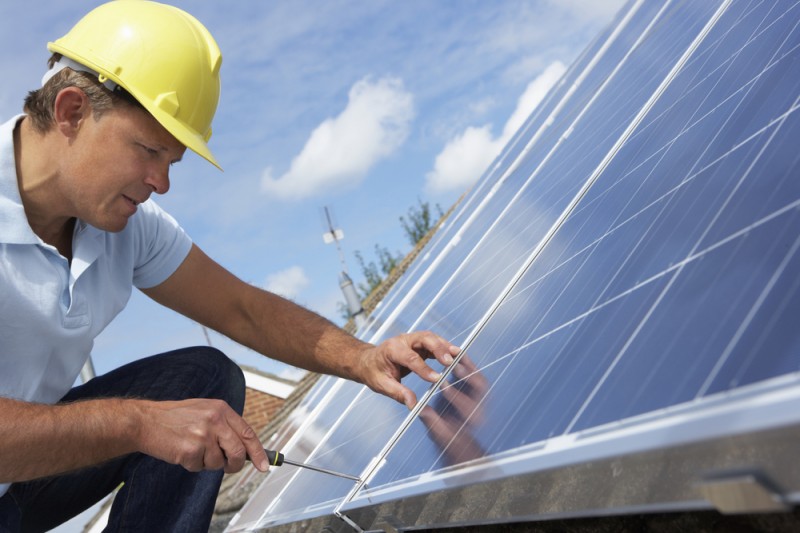 Solar panels are now amongst the top three home improvement priorities according to a trade survey behind kitchen/bathroom renovations and window replacements, adding around 2,000 euros to house prices.
But how much does it cost to install solar roofing on a house?
The price depends on many factors, such as the type of panel or tile used, the consumption of the house and the size of the installation.
As for the type of solar panel, these are mainly self-consumption or storage panels.
With the former, all the energy produced is spent in the house and the surplus is injected into the grid, with prices ranging between 2,000 and 3,000 euros per kW installed, according to Alicante-based solar energy provider Solarmassel.
However, the price rises by up to 30% if homeowners opt for self-consumption solar panels with storage.
In this case, the surplus energy is charged in a battery and supplied when needed.
"The kilowatt hour is more expensive, but the independence from the grid is 98%," explained Solarmassel MD, Thorsten Massel.
The expert advised that a single-family house with an average consumption will need to install between eight and 12 solar panels, providing power of between four and five kilowatts.
"The price of solar panels is now four times lower than it was 15 years ago, while power output has quadrupled. We will gradually see more and more panels installed," he added.
The price of a solar panel installation also varies depending on its size and the competition in the sector.
Generally speaking, the price of an installation for a single-family home of between two and seven kW ranges between 4,000 and 9,000 euros, including VAT, whilst installations for neighbourhood communities tend to be somewhat higher and can reach 30,000 euros depending on the building.
An alternative is solar roof tiles, which are apparently less in demand and a more expensive solution than traditional solar panels.
In fact, only a few companies offer this service, which integrates photovoltaic panels with ceramic tiles. These large-format flat tiles provide a reliable solar energy supply, are watertight and have no risk of degradation or oxidation.sp
Installation can take one to three days, offering savings of up to 60% on electricity bills and a long-term return of 10% or more per annum.
"Currently, there is no risk-free financial investment product that allows a small saver to obtain such a return," Solari Power.
However, one drawback is that solar panels only produce energy during the daylight hours, which can fluctuate throughout the year due to changes in the amount of solar radiation.
Image: Archive
Contact Murcia Today: Editorial 966 260 896 / Office 968 018 268