The best nudist beaches to visit in Almeria this summer
Dare to bare all on some of the most private and picturesque beaches in Andalucía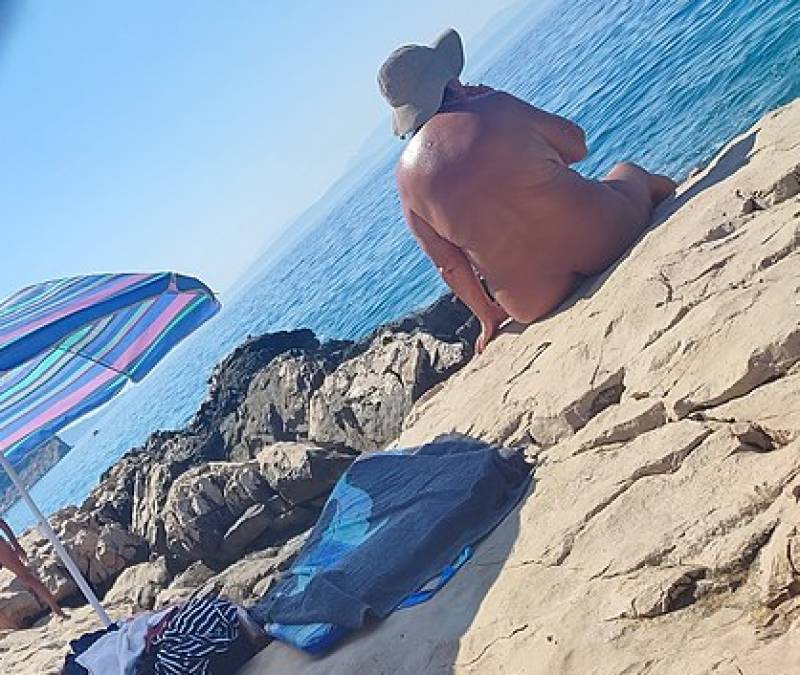 The Andalusian province of
Almeria
offers visitors more than 250 kilometres of coastline and is famous for both its bustling seaside resorts and its secluded, isolated coves. These hidden gems are often surrounded by towering cliffs and natural unspoiled landscapes, the perfect hideaways where braver bathers can bare all.
Nudism is a growing practice in Spain and along the Almeria coast, it's positively embraced on dozens of spectacular beaches.
If you're keen to bathe in the buff this summer, be sure to check out our picks for the best nudist beaches in Almeria.
1. Vera beach
Vera has to be home to the quintessential nudist beach in Almeria, since more than a kilometre of the strand has actually been allocated specifically to the practice of naturism. The immediate surrounds are also
packed full of nudist urbanisations
including Vera Natura, one of Spain's most well-known residential areas where inhabitants strut their bare-bummed stuff day in and day out.
2. Barronal beach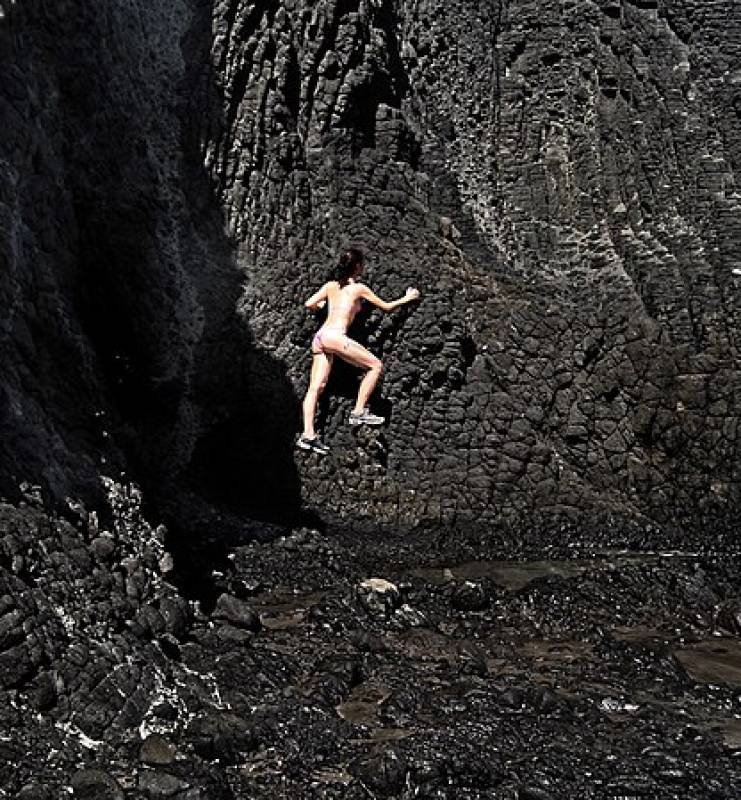 This is one of the most popular nudist beaches in the area and is conveniently located between Los Genoveses and Mónsul. Barronal beach also has a large car park and bus stop, so it's handy to get to.
3. Cala del Plomo
If you're a bit on the shy side, Cala del Plomo's discreet shores are the place for you. It's actually the 'twin cove' of the popular Cala de Enmedio and offers 200 metres of soft white sand surrounded by the privacy of huge walls of fossilised dunes. Its crystal clear waters also make it a favourite with snorkellers.
4. Cala Higuera
The prettily named Fig Tree Cove, or Cala Higuera in Spanish, is very close to Playa de San José but this quiet and peaceful beach is a world away from the hustle and bustle. There's also plenty of bars nearby.
5. Calas de Vela blanca
For ultimate privacy one of the top picks has to be Calas de Vela blanca, as more often than not you'll have these coves entirely to yourself. Despite the seclusion, they're actually just a short trot away from the Cabo de Gata Lighthouse and several other prized beaches such as Cala Arena, Cala Rajá and Cala Carbón.
6. Cala de los Amarillos
This tucked-away nudist beach is well worth the tricky descent from Palya de los Genoveses. The tiny cove is nestled between volcanic rock formations and is a true gem for those looking for a bit of tranquillity. Boasting 100 metres of fine, golden sand and clean, crystalline water, it's a dream destination for snorkelling, although the currents can sometimes be dangerous.
7. Cala Cortada
This is an entirely unspoiled cove near Los Escullos and easily accessible by car or bike. It has slightly coarser sand than some of the other beaches but it's a very quiet area for swimming and bathing.
8. Cala de la Polacra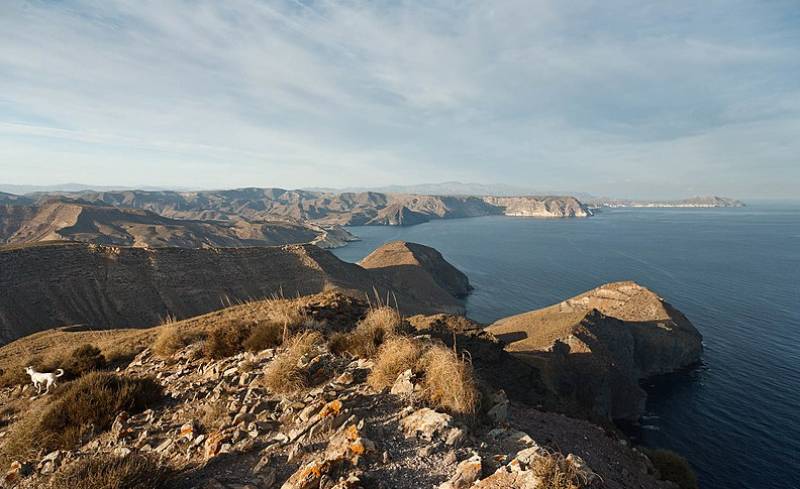 Just below the Torre de Los Lobos in Rodalquilar, few people even know of the existence of Cala de la Polacra and it's easy to imagine that you're lying on a desert island. A small gravel path leads to the hidden cove that you'll most likely have all to yourself.
9. Cala de Enmedio
This is Cala del Plomo's less accessible half, located in the heart of the
Cabo de Gata Natural Park
. Since it's difficult to get to by car, it offers 150 metres of incredible seclusion. To get here, bathers will have to walk from Agua Amarga or the Camino de la Cala del Plomo, which takes around 15 minutes.
Its setting is dreamlike, made up of fossilised dunes that contrast with its turquoise waters, ideal for diving and exploring the seabed. It has also been awarded the distinction of "Best Corner of Andalusia" in 2012 by the Repsol Guide and The New York Times has included it among the best beaches in the Mediterranean. Without a doubt, a cove that you cannot miss.
10. Monsul beach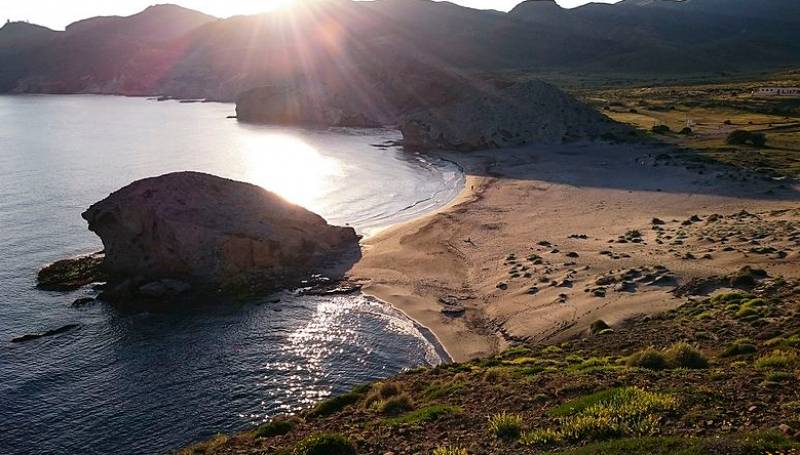 Also located in the Natural Park, Monsul has featured in countless movies and TV shows and is famous the world over for its spectacular and imposing rock formation and surrounds of mountains and dunes. Despite the fact that this little beach doesn't have any facilities, it's usually pretty packed in the summer.
11. Genoveses beach
Another of the best-known beaches in Almería also located in the middle of the Gata-Nijar Natural Park is Playa de Los Genoveses. More than a kilometres long, it's frequently battered by strong waves on windy days but the stunning, natural shore more than makes up for this.
12. El Playazo beach
El Playazo, near the town of Rodalquilar, offers something a little different since the 2-kilometre stretch is usually frequented by families and its shallow waters offer a safe bathing spot for children. It's surrounded on one side by mountains and on the other by El Castillo de San Ramón, an old defensive bastion built in the 18th century.
When you've perfected that all-over tan, there are lots of bars and restaurants nearby and the cove has all the usual facilities not found on most other nudist beaches.
13. Playa de los Muertos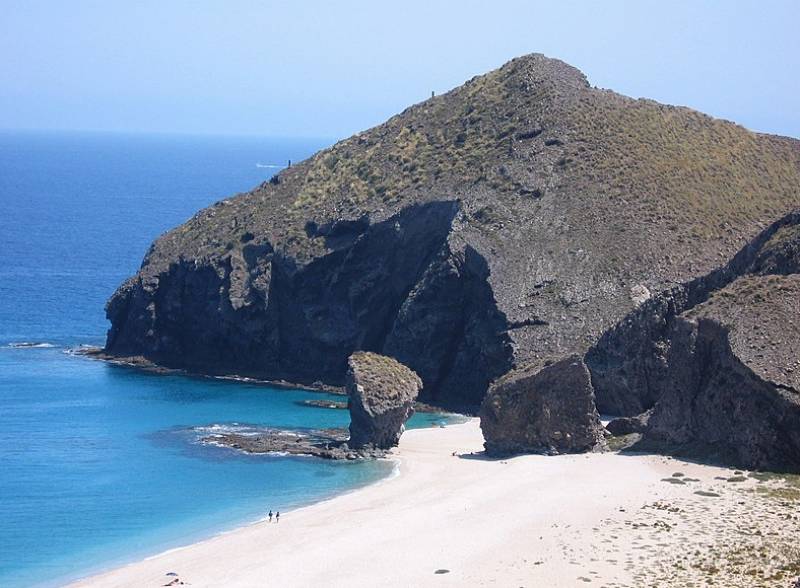 The rather ominously-named Beach of the Dead, or Playa de los Muertos, is located in a private corner of the Park and boasts 1,600 metres of breathtaking coast. There's no services to speak of though and since you'll need to climb down the side of the mountain to get there, it's a good idea to load up on the supplies.
14. Agua Amarga beach
This urban beach is found in Nijar and has plenty of facilities to keep the whole family happy. Its location is somewhat unique: on one side, bathers can check out an abandoned loading dock and on the other, a series of tiny bays and mud baths.
15. Playa de la Media Luna
This paradisaical cove is just a ten minute walk from Monsul beach where nudists can enjoy impressive views in all of the peace and quiet nature has to offer.
Images: Wikimedia Commons
See more beaches in Andalucía:
article_detail
Contact Murcia Today: Editorial 966 260 896 / Office 968 018 268