Date Published: 26/06/2013
ARCHIVED

- El Prat v Barajas
If trends registered so far this year continue, Barcelona could process more tourists than Madrid for the first time in its history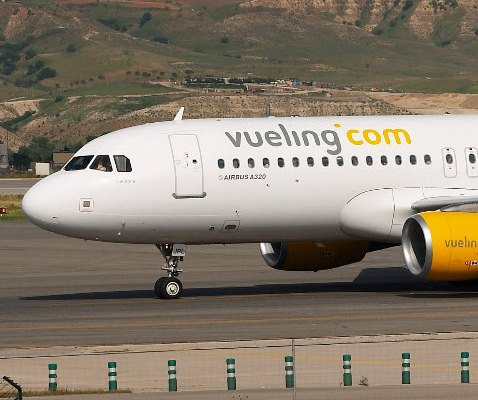 This summer could mark a milestone in the history of El Prat airport in Barcelona: in the month of June it will carry more passengers than Barajas in Madrid and become Spain's busiest airport for the first time.

Last year Madrid closed with 45.1 millon passengers, Barcelona well behind with 35.1 million, but whilst Barajas registered a decline of -9% in its annual traffic, El Prat grew by 2.2%.

In the cumulative totals for the year Barajas was still 2.7 million passengers ahead of El Prat at the end of May, with 15.3 passing through Madrid, as opposed to 12.6 million through Barcelona but during that same month the passenger traffic at Barajas dropped by 14.1% to 3.4 million whilst traffic at El Prat rose by 2% to narrow the gap to just 3.2 million. This spectacular fall in Barajas' figures is due partly to the country's economic crisis, but also to the restructuring plan of Iberia, which is affecting the Barajas hub in its role as a transit airport for Latin American and North Atlantic routes.

Only 1.15 million passengers travelled with Iberia in May, a startling 620,000 fewer than in the same month last year. Of these over 400,000 were lost from Barajas, and at the same time Ryanair also brought 155,000 fewer than last year to Madrid. The Irish low-cost giant has recently announced significant cuts in its Spanish operations, following the failure of attempts to resolve its long-running feud with Aena over last year's hikes in airport taxes, Madrid in particular suffering a significantly higher increase than many other airports. Michael O'Leary had promised to bring 5 million more visitors to Spain in return for a reduction in airport taxes, but Aena turned down the deal. The Ministry of Development, however, has noted the declines in low cost traffic passing through Madrid and next year more advantageous taxes should yet again bring more traffic through Madrid.

While all these developments have had a negative effect on Barajas' passenger figures, the Vueling airline has met with success in its operations at El Prat. In May this year it carried 1,128,646 passengers, almost 200,000 more than in the same month last year, and traffic at El Prat is also increasing because over half of all Russian visitors to Spain arrive in Catalunya, making the Russian routes an ever-increasing source of customers.

Russian tourists are a high priority market for Spain, as the country becomes a destination of choice for Russian holidaymakers, and with the numbers of Russians taking foreign holidays growing by 15-16% in the last year, and the Russians being generous spenders in the countries they visit, there is a lot to play for.

Cataluña currently takes the lions share of Russian tourism revenue, with 70% of the market focused in this one region of Spain, although other areas are starting to take the opportunities on offer.


Contact Murcia Today: Editorial 966 260 896 / Office 968 018 268